I'm an extremely sensitive Psychic Intuitive, Spiritual Counselor and Life-path Coach with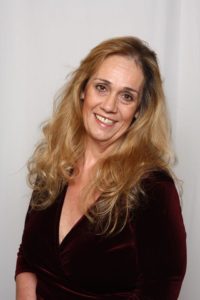 over 15 years experience. Specializing in several areas, my focus lies heavily on relationship issues, soul mate compatibility
I have been experiencing my psychic intuitive abilities for most of my life. at a very young age I was able to see situations in the future and able to tap into the world of those who have passed on.
My clairvoyant and empathic abilities assist the clients I work with to gain understanding of the situations at hand, as well as the people involved. I not only try to quickly and efficiently give my clients the answers they need, but give them tools to help them empower themselves as they work through their problems and move towards their true life path. There are no coincidences, everything happens just exactly as it is supposed to in order for each of us to grow and achieve the life that is meant for the better of our good.
Background
I have a background that includes working with clients from around the world. I have studied the Tarot and mediumship from truly gifted masters. I also have studied the art of Reiki to assist in the healing of all situations. This enables me to not only connect with you, but also bring clarity to your path. Another area of expertise that I have acquired is past life regression so that I am able to help with block of your past lives to bring you aid in this life.
Specialties
Breakups/Divorce
Commitment-phobia
Infidelity
Spirit Guides
Love/Relationships
Skills & Methods
Clairsentient
Clairaudient
Clairvoyant
Tarot
Medium
Approach to Topics
I use my gifts to connect with the energy of the person I am talking to, as well as their situation to provide clear answers to give you understanding of you questions and the dynamics surrounding your life.